Overview of Seminar Events with Paddi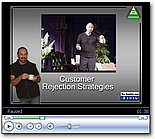 Paddi does not often like to leave his comfortable, happy business so it is difficult to persuade him to travel to far off lands to present his ideas in public. However, over the years some delightful people in a variety of countries have kindly convinced Paddi that he would enjoy seeing their parts of the world and meeting the people there. Paddi has participated in events in Australia, New Zealand, Canada, the United States and several times in England and Scotland.

If you do have the opportunity to hear Paddi in one of the rare times he speaks in public, take it. You'll be glad you did.



Unfortunately there are no events planned for the near future. However in past times, Paddi has presented his story in Australia, New Zealand, England, Scotland, the United States and Canada, so if you're interested in seeing Paddi in your part of the world, please write to Fletcher Potanin to see how we can make it happen.

Paddi's Seminar was Brilliant!

We got a lot from it and have already started to implement ideas gained
from Paddi's insights in our own business.

Thank you for the opportunity to attend!

Daryle Ann Cook
- Noosa Van Lines,
Queensland

UK in October
Paddi's next trip to his beloved England was a great success. Paddi presented to his dental colleagues and fans in general business in the North of England and for the first time, in Ireland!

Getting to 'Yes' ... in One Visit! Wakefield (near Leeds)
In addition, Paddi conducted a full-day workshop for previous attendees focused exclusively on writing your Welcome Book and developing your CNe's & Super CNe's. You can now purchase a recording of this special event.


USA in July
Paddi just returned from a successful trip to the United States. In San Francisco, Boston and Chicago a very interesting array of business people were delighted with Paddi's story of business transformation.

Paddi will likely be returning to the US for another series of events later this year, so if you'd like to see him in your part
You changed my life! I attended a seminar with you - it was the most fascinating and enjoyable day I had ever attended.

I left in a daze, so on the way home I spent two hours pondering your philosophy, making plans from what I had learned during the day:

Quality not quantity is what matters,
Infusing your character into your business and most important of all
Making certain your business is totally fulfilling and fun.

Anyway, I've done it! And your name ought to be above the door! We've been up and running since January, and it's a great success.

The team are really happy, and so am I thanks to Paddi.

Martin Wills
Cornwall, UK

of the world, please register yor interest with Fletcher Potanin today so that we can make it hapen.
Asia Pacific
Paddi has been invited to present in Seoul, Jakarta, Kuala Lumpor, Hong Kong and Singapore. We'll keep you up to date on any details as they progress.




New Zealand


In his last trip, Paddi shared his story as the key note speaker at the NZDA Bi Annual Conference -- "The Business of Smiles" -- in Auckland. The audience of 600 or so mostly dental professionals was warm and receptive. It was nice to visit the 'land of the long white cloud' once again. It's time we visited again, soon.


Interested in hosting an event?

Over the years Paddi has been involved in a range of different seminars and events, from key note presentations at private corporate events, to audiences of thousands at the largest professional meetings around the world, to boardrooms full of executives of large companies and even to small intimate groups in fire-side chat settings.

If you would like to enquire about the possiblity of Paddi coming to your part of the world soon, please write to Fletcher Potanin to open a dialogue.
From Ellis Paul, Editor of Private Dentistry, UK...

Dear Paddi,

I want to thank you most sincerely for a truly wonderful presentation at our seminar.

It was an absolute revelation to me, and indeed all the audience, to have the opportunity to listen to such an informative, ground-breaking presentation delivered in such a relaxed and humourous manner.

I know from the feedback that there were few, if any, in the audience who did not go back and look afresh at their lives in dentistry. As you righly pointed out, you did not expect everyone to emulate you 100% but the important thing was that you stimulated them to re-think.

On a personal note I want to say how much I enjoyed your company both on the previous night and the day itself. I hope it is not too trite to say that thought it is the first time we met I felt I had known you for many years.

I hope you will come to England again soon. Again, my sincerest thanks for a wonderful day and I send my warmest regards to you all.

Yours sincerely,

Ellis Paul
Editor
Private Dentistry
Paddi in Seoul, Korea

Many thanks to our hosts, Dr Inchool Park and Ye Dental Group