Bringing the Ideas Alive in Your Business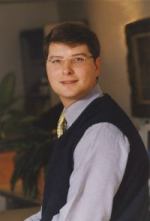 Practical Implementation - "How To" with Fletcher Potanin

As part of an on-going service to clients, Fletcher Potanin regularly conducts consultations and in-house training programs to help teams embrace new business systems like,


The Communication Tools of the Courtesy System
Referral Systems
The ABCD's of customer segmentation
Welcome Book systems -- customer education vs sales
Customer Care systems, touch-points and customer service principles
Handling the financial transactions in a way that enhances the experience
Critical Non-Essentials for credibility and Super CNe's for stories-to-tell
Managing Customer Expectations and Perceived Value
Communication styles in person, over the phone and in writing
Hiring Systems to attract new team members to your culture
Thank you so much for your (generous!) time chatting with Wes and I. Wes was SO EXCITED after talking with you ... he's been bouncing around, beaming, sounding confident and even ASSERTIVE!!!

Just a quick note about your suggested qualifying questions for phone filtering customers BEFORE we make an appointment.

I was laughing as you gave me the questions...
Continued below...

And a host of other concepts critical to a modern business maximising its resources and taking the customer, team AND owner experience to extraordinary levels.

Fletcher is currently working in person with clients in,

Brisbane and the southeast Queensland area
Sydney
Melbourne
New Zealand - North and South island

and by telephone with clients in,

United States
United Kingdom
Canada

If you would like to learn more about how Fletcher can help you and your team explore greater effectiveness in the above areas, please write to Fletcher directly by e-mail to open a dialogue and explore the options.

Or, to organise a consultation right here and now, click the button below and Loretta Cohen in our office will be in touch to lay the ground work and coordinate a time for your consultation.

One Hour Consultation with Fletcher Potanin

AUD $497.00


Preparation, Consultation and Follow-up with Fletcher Potanin

You can choose a wide a range of concepts or concerns you'd like Fletcher to help you address. He will guide you in preparing for your consultation so that you get the most benefit from your investment.

Please set aside roughly 90mins. Your conversation will be recorded so that all the insights, turns of phrase and practical ideas will be captured permanently for your review later.


Wes & Fern Huck, Continued...

I was laughing as you gave me the questions ... because they were so similar to the qualifying questions I was asked by several dog breeders when I was looking for a pure bread for my daughter.

At first I was 'irritated' by the questions, but they really helped me realise the significance of my responsibilities in dog ownership. In the same way, I realise it is really irresponsible to make an appointment for someone if we are not best placed to serve them well, in the way we choose, for the money we ask in return!

Just after we finished speaking to you, a new customer called. Luckily I had finished typing the questions legibly, so I tried them out. Well ... it certainly felt differen (more powerful!) to ask those questions which help ME decide if I want to serve them. Turns things upside down!

The next potential client limped in off the street. "The pain is so bad, I had to leave work," he told me. At this point I usually cave in, squeeze in a time for the new person, and poor Wes ends up with no lunch break in his usual 10-12hr day!

NOT THIS TIME!

It was a bit tricky to be interested and concerned while looking down for a peek at my list of filtering questions, but Wes ate lunch in peace on Thursday! And the customer happily attended on Saturday morning.

So THANK YOU again, Fletcher. We both really enjoyed talking with you and you have certainly given us some more sign posts for our business-life map and some still more useful business tools for the journey!

By the way, we've also got our customer database list out for classification (ABCD's) over wine and pizza tonight, and Wes is busy with the systems master checklist ... EXCITING!!!

Cheers for now!

Fern

Wes & Fern Huck
Feet First Podiatry
West Australia