Practical Tools to Implement Paddi's Best Ideas

Paddi Lund's lateral thinking has helped him to make his business not only very financially successful but also a happy place to work - an extraordinary combination.

Paddi did not come to his success easily. He had not only to endure insanity and great unhappiness, but he put in an incredible amount of thought and effort to take his business from miserable to joyful. Eventually he came up with his revolutionary solutions to the happiness-or-money dilemma that perplexes most of us in business.

By using the programs that we have developed with Paddi (and Paddi's best systems), you can benefit from his difficult pursuit of joy and profit - without having to make that same, arduous journey yourself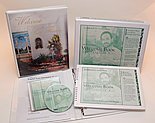 The Welcome Book Construction Kit

Using Paddi's Welcome Book as an example, how to create a Customer Education System that leads customers to your door ... pre-qualified and pre-disposed to doing business with you! Read More...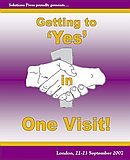 Getting to 'Yes' ... in One Visit!

How to attract and educate a steady stream of ideal clients who readily agree to high-end, $10k+ treatment plans ... in their very first visit to your business! Read More...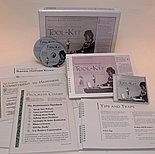 The Happiness-Centred Business Tool-Kit

A collection of tips and traps, stories, and practical tools to help you implement the Courtesy System and build your people into a well-oiled, efficient business-team! Coupled with the Courtesy System Communication Tools Plaques, your business family will develop good habits of using the Performance Standards throughout your day. Read More...